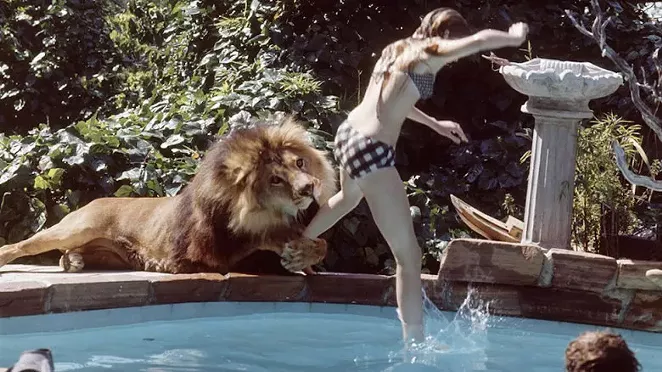 Disappointed by Tiger King's extra episode? Chances are, you're not alone.
Fortunately, we have good news: anyone still craving another binge of big cat-themed schadenfreude need look no further than the Alamo Drafthouse for their next fix.
Starting Wednesday, as part of its Alamo-At-Home Virtual Cinema initiative, Austin-based Drafthouse is offering an online rental of the ill-advised 1981 adventure comedy Roar.
In its own way, Roar has all the gasp-inducing insanity of Tiger King. It wasn't your typical film: director and producer Noel Marshall and iconic actress Tippi Hedren made the movie using the 150 big cats that they themselves owned — and even slept with.…